Preparing Your Condominium Association for Disaster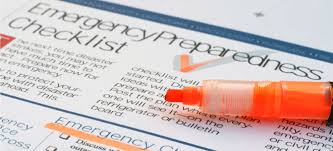 No one wants to expect the worst, but no one is immune to disaster. A comprehensive disaster plan is crucial for condominium associations when it comes to ensuring the safety of community members. While this is by no means an exhaustive list, here is some helpful advice on how to prepare your condominium association for disaster.
Condominium associations are responsible for operating the condominium in a manner that ensures the comfort, safety and general welfare of each condo owner. The association is also responsible for ensuring the safety of workers, supplies and equipment.
Having a comprehensive disaster plan in places helps condominium associations uphold their responsibility to protect unit owners, employees and assets during emergency situations. This plan should advise the association of the actions which need to be taken during a disaster or emergency.
Creating a Disaster Plan
Designing an effective disaster plan begins with extensive research. Review any existing procedures to determine any current deficiencies. Consider the types of disasters which may occur as well as the impact they may have on unit owners and physical property.
Next, you need to identify your resources. Determine what you have, including supplies, equipment and people, and determine your ability to obtain additional resources.
With a solid idea in mind of what your association needs and what it already has, you can go about writing a disaster plan. This plan should be developed by a team rather than an individual and it should address:
Disaster procedures, including evacuation procedures, warnings and shelter options
The securing and distribution of emergency equipment and supplies
How the facilities will be prepared
Vital contact information
Once completed, the plan should be printed and handed out to association members. You may also consider providing a copy to local emergency management agencies and service agencies.
Help Planning for Disaster
Working with a professional condominium manager is a good way to ensure that your association has an effective disaster plan in place. If you need help planning for disaster, contact AMI to learn more about our condominium management services.