Fraud and Theft Detection and Prevention in HOAs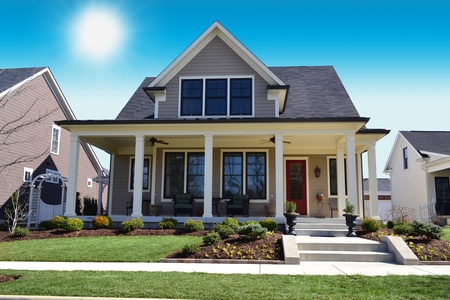 Copyright:
jessicakirshphotography / 123RF Stock Photo
meowners associations commonly fall victim to fraud, theft and embezzlement. Factors like large sums of money, lax security standards and having volunteers in charge of financial management combine to make such associations an easy target for criminal activity.
While you might think that your association is immune, think again. The statistics tell an alarming story:
Smaller organizations – like homeowners associations – typically experience greater losses than large corporations due to their more relaxed security measures.
A skilled embezzler steals money for an average of 18 months prior to being caught.
While the average embezzler steals $145,000, more than 22% steal sums totaling $1 million or more.
28% of all companies and organizations with fewer than 100 employees fall victim to fraud.
Awareness is crucial when it comes to detecting and preventing theft and fraudulent behavior. Here are a few tell-tale signs that you should watch out for in your association.
Signs of Embezzlement and Theft
Delays in bank deposits
Vendor paid multiple times when payment should have only been made once
Vendors have addresses that match the addresses of board members of employees
Missing important documents, including bills, letters and invoices
Duplicate payments
Overbuying of supplies
Money frequently disappearing from petty cash funds
Products and services that have been paid for but not received
Balances that exceed the budgeted amounts
How to Prevent Fraud
Being aware and proactive is the best way to prevent fraud in homeowners associations. Pay close attention to records and paperwork. Watch for discrepancies, and investigate any that you find immediately.
Maintain a system of checks and balances. For example, make sure that the person who signs the checks isn't the same person who collects invoices of checks invoices against products or services delivered.
Train volunteer board members properly to ensure that they know how to properly handle the association's finances. Maintain open communication, and address any questions or concerns that arise immediately.
Should You Invest in Professional Financial Management Services?
Hiring a professional financial manager is one of the best ways to find potential discrepancies and prevent fraud. Working with a professional manager also helps you avoid costly mistakes. At AMI Colorado, we offer a full range of financial management services for condominium and homeowner's associations.
For additional information on how we can help your more effectively manage your association's finances and avoid theft, fraud and embezzlement, please contact us today.