HOA Management in Colorado
AMI – Advanced Management, LLC., provides professional HOA management services for community associations including website maintenance, accounting and financial management, physical maintenance management and administrative services.
Advanced Management was born from many years of industry practice to combine a winning solution for your community. We created the company to provide exceptional service to our Associations while ensuring cost savings and being held accountable to our service promise. Our staff have achieved advanced designations through the Community Association Institute (CAI), including the prestigious PCAM (Professional Community Association Manager) designation. According to CAI Community Association Institute, a national organization: (PCAM) is the pinnacle of community association management. The PCAM designation is the highest professional recognition available nationwide to managers who specialize in community management in Colorado.
Why Use Our HOA Management Services?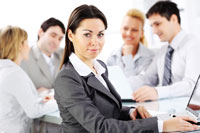 AMI offers HOA management services that consistently handle the details of the Colorado legal requirements and frees the Board's time for executive overview and policy making. AMI offers a range of services at competitive prices and believes excellent service to the customer is the key to its business success. Our service is the AMI Advantage. AMI's service sets us apart from our competitors because of our:
EXPERIENCE AND QUALIFICATIONS OF PERSONNEL
It is the experience, knowledge and professionalism that will better serve your Community. AMI knows what needs to be done and how to do it. The depth of experience by professional staff members, especially Managers, is unsurpassed. The Managers at AMI take pride in their profession and all are pursuing advanced designations beyond simply having a college degree.
ABILITY TO OBTAIN BEST PRICING AND BEST SERVICE
AMI's stature in the industry and community provides the ability to command the best prices and best performance by qualified contractors. Because of the reputation and integrity, most contractors are very interested in presenting best prices and best service to be considered for additional work of other Association clients. This negotiation advantage is a benefit to AMI Association clients.
ADVANCED SYSTEMS
AMI utilizes the Jenark accounting system, the recognized leader for professional Community Association Managers. It is the most comprehensive system with built-in internal controls and audit functions. Additionally, AMI has an exclusive arrangement for a web based overlay system to the accounting and data base programs that provide an outstanding, individual interactive website for Association clients. In addition to providing clear open communication to the membership, the system also provides advanced features for the Board to monitor the performance of the management functions including delinquencies, violations, work orders, Board business, communications and collections. This advanced system also establishes an electronic reference manual that may be accessed by membership and Board members to answer questions using the online profile that includes answers to over 200 common questions. Also, Association Documents are online and are word searchable.
STRUCTURE OF ORGANIZATION
AMI has a Client Services specialist assigned for each account in addition to the designated Property Manager. Managers are typically out of the office 5O% of the time on site conducting inspections and participating in on-site meetings. The Assistant Manager is in the office and knows the property, the Board, and the membership requirements and can address the issues equally as well as the assigned Manager. In addition, through the establishment of an electronic reference manual, all personnel that answer phone calls from owners are able to answer questions on the first call. Owners are not limited to have questions put on the voicemail of the manager and wait for a response when the manager returns to the office. AMI also has support staff to assist in answering phone calls and handling required mailings and these routine duties are not required to be completed by the assigned Manager only.
KNOWLEDGE AND EXPERIENCE OF AMI AS INDUSTRY LEADERS
AMI personnel have actively participated in the professional trade group of the Community Association Institute. In addition to the educational experiences, our HOA management personnel have developed personal relationships with the trades people and professionals in our industry and have accepted leadership assignments. Many AMI personnel serve leadership roles in Committees and Boards in our professional organization as well as pursuing advanced designations. AMI personnel are frequently instructors and panelists for educational programs. AMI conducts educational seminars for its Director clients on a regular basis and also provides online training.
Blog
News & Events
AMI Seminars
Follow us on Facebook to learn about the latest events!
AMI News
We welcome another new client! Thank you for all the referrals from homeowners.
Location
BY APPOINTMENT ONLY
5105 DTC Parkway #400
Greenwood Village, CO 80111
Do not mail payments to this address
Mailing Address:
PO BOX 370750
Denver, CO 80237
Tel: 720-633-9722
Fax: 720-633-9778
Email: clientcare@amihoa.com